< Back To Catalog
Go to cart >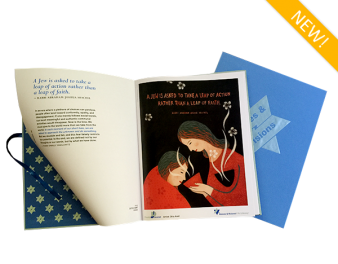 Title:
Voices & Visions Book
This beautifully produced book presents 36 posters from our three series, 
Masters Series, Proudly Jewish,
 and 
Frames of Mind
.  A
 great gift for Bar/Bat Mitzvah, weddings, 
or special acknowledgments.
Contact us for special underwritten 
prices for Jewish philanthropic projects. Include
description of project and number of copies.