Testimonials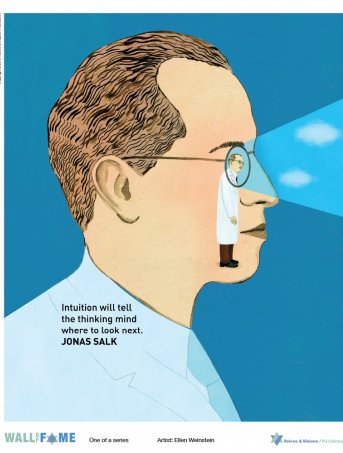 We are excited to launch the first set of Wall of Fame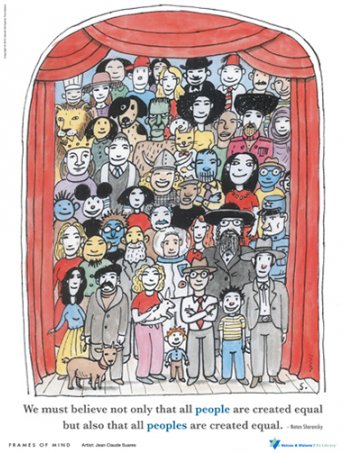 We are excited to launch the first set of Frames of Mind posters in Spring 2017.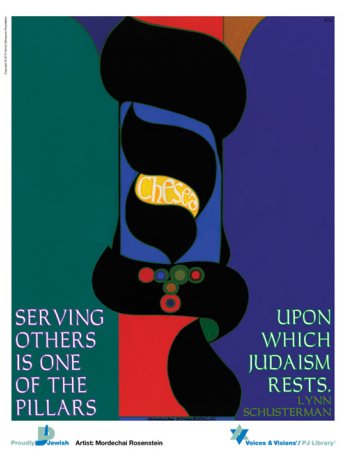 I can't wait to decorate our religious school classrooms and use these posters to help our students find their love of Judaism.
We live in a small town, and these posters need to be displayed.
I look forward to using this during our family-friendly Shabbat service focused on social justice.
I can't wait to find creative ways to incorporate these into my middle school classes.
The posters are beautiful and invite conversation. The Exchange page on the website has many great ideas for how to use them in programming.
Thank you for this beautiful tool to further Jewish connection for our teens.
Our Hillel loves Voices & Visions and can't wait to share the new series with our students. We use them at various times during the year as a way to connect to Jewish ideas.
I have started my own mentoring program for passionate Jewish Early Childhood Educators. I am excited to use these posters to enrich my teaching practices.
We will use the posters for an Interfaith Artist event with one of our local community partners.
We look forward to using the posters in our travels, professional development, and as inspiration.
These posters can be useful for sparking conversation and to teach about the person who is quoted. They are beautiful and thought-provoking.
These posters are so valuable. They will be put to good use in our school and congregation, particularly for some parent and family programming we are planning for next year.
I'm interested in using these posters as thank you gifts to our generous donors who have supported PJ Library in Atlanta through their time and resources.
These are powerful quotes by influential people that can spark really meaningful conversations.
These are beautiful and inspirational!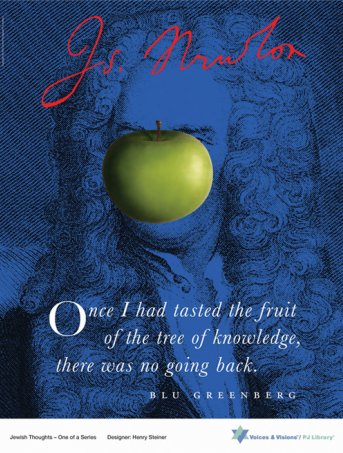 I teach grandparents in over 20 congregations. I will use the posters to identify why and how these seniors can help their grandchildren become philanthropists and social activists.
These posters are a wonderful way to enhance our leadership retreats for high school and college students.
We will work with these posters at camp and in our year-round office.
We are so moved by the Masters collection. They were displayed in the Student Union on campus for a few weeks, and now they decorate our building.
This year we have added a course of study in which students look at Jewish Identity through various lenses, such as primary and secondary sources, media, art, and music. These posters will be used as triggers for discussions and to complement other readings and images reviewed by the students.
I enjoyed using these posters in a teachers' colloquium over the summer. We each chose the poster that had the most meaning to us, and, first in pairs and then in group discussion, we described why we chose those quotes.
We will use the posters in an exercise of reflection at an upcoming retreat. We need to talk about how a longstanding tradition can speak to contemporary people who are trying to figure out how to live well.
We will reconnect with our area synagogues by offering Voices & Visions as an exhibit or discussion program.
I used the posters in a workshop at my JUMP Leadership Conference. It was extremely successful!
The posters are incredibly beautiful, and through them we'll incorporate a love and appreciation of art further into our School of Jewish Studies (K-12th Grade).
We are in dire need of freshening up our office decor. We will proudly display them.
I use these posters to work with parents on figuring out what they value and how to incorporate these values into their parenting and their homes.
The posters are an excellent discussion tool for our interfaith dialogue program.
We have had many lectures, cocktail evenings, and speakers with the posters in view. They are a terrific subject for discussions on faith, life, and wisdom on all fronts.
We used the posters for our Shavuot Night Learning program. It was a beautiful and meaningful evening.
The posters are phenomenal. I can't wait to bring this program to our camp and beyond.
Our focus is on racial and disability justice. The Jewish sages have such important teachings on these issues, and I would like to use the posters to give Jewish voices greater visibility.
I used the posters all over the country on USY on Wheels. Thank you so much for helping us informal educators continue to teach in creative ways!
We have shared the Masters Series posters with our PJ Library congregation partners. Some are also hanging in the Jewish Family Service Food Pantry/Activity Center. They're awesome.
We have a large non-Jewish staff, and this is a great way to incorporate our Jewish values into our environment in an accessible way . These themes are universal, and the artists' rendering add contemporary perspective and depth. Totally engrossing and educational!
The posters will be incredibly useful in various courses I offer on Torah, Israel, and Models of Teaching. I teach Early Childhood Educators, rabbinical and cantorial students, and family Jewish educators.
We would like to display these posters in our "Hang Time" area at the Maccabi Games.
I look forward to using a selection of the posters to stimulate conversation during the breaks in Yom Kippur afternoon services.
These lovely and meaningful messages will grace our home offices, and inform the daily encounters of both staff and guests. A wonderful, imaginative idea.
I used a poster and discussion guide as an opening activity for a faculty meeting. It was a great way to start a meeting about working together toward our goals this year.
As I take a new pulpit, I look forward to using the posters to illustrate sermons and spark conversation.
Looking forward to inspiring others with these wise words.
I can't think of anything better than the Voices & Visions posters to teach us and inspire us of all that is holy and accessible about Judaism and Jewish tradition.