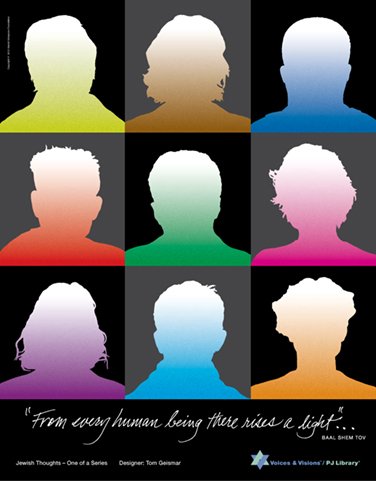 Rabbi Robert Loewy of Temple Gates of Prayer, Metairie LA, writes:
"In years past I have often encouraged my Confirmation students to pick a saying from Jewish tradition and make it their own.  This year I had them choose sayings from among the Voices & Visions Masters Series posters.  The students read their pieces aloud in the thematic section of the Confirmation service.
In addition, their class gift to the congregation was to select a few of the posters to be framed. They now adorn the walls of our religious school wing and office.
Thanks so much for this wonderful gift."