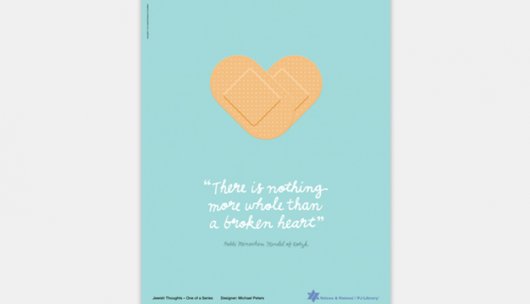 Arlene Levit, an educator at Lifetime Care in Rochester NY, writes:
"I selected the poster 'There is nothing more whole than a broken heart' (Rabbi Menachem Mendel of Kotzk, art by Michael Peters), a beautiful statement and graphic.
I used this poster as inspiration and to increase participation in three different groups I lead: 1. A support group for seniors who have lost their spouse   2. A group of seniors with mild dementia   3. A large workshop for urban teachers on grief and loss.
It was very much enjoyed and appreciated as a catalyst for discussion. My thanks to the artist and the writer."