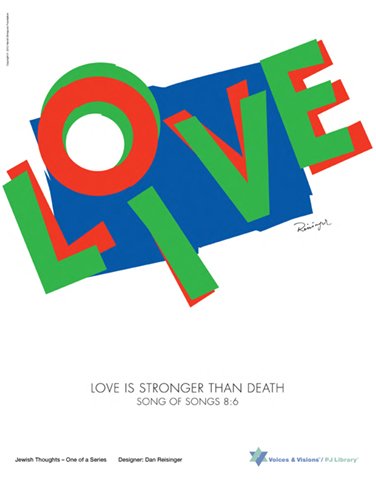 Ilisia Kissner, Chaplain at Jewish Services for the Developmentally Disabled in West Orange NJ, writes:
"One of our long-time group home residents died last year.  I held a memorial service on his first yahrzeit for all of our community group home residents.  The poster 'Love is Stronger Than Death' (adapted from Song of Songs, poster design by Dan Reisinger) became the theme for the service.  We read Yitz Greenberg's beautiful commentary and presented the poster to the other residents of the group home.
Participants were very moved by the reading and the residents in the group where he lived were comforted by the presentation."